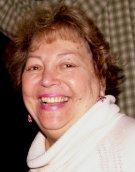 In Yiddish a "feygeleh" means a little bird, but it is also used as a derogatory reference to a gay person.

One of the titles of lectures that I give in S. Florida and on Long Island, N.Y., is titled, "50 Fabulous Yiddish 'F' Words--and the stories behind them."

What are the "f" words discussed? "feh," "fet," "fleysh," "flikn," "forshpayz," "freser," "frask," "frum," "ferklempt" and "feygeleh."

I begin my talk by saying that we should abolish the word "feygeleh" from our vocabulary. It's very hurtful. The audience is reminded of the suicide of 18-year-old Tyler Clementi, the freshman at Rutgers University, in New Jersey. He jumped from the George Washington Bridge in an apparent suicide on Sept. 22, 2010. This occurred after one of his private sexual encounters with another male was video streamed over the Internet without his knowledge. This was a "talantirt" (talented) violinist whose life was cut short.

Is there ANY humor in the word "feygeleh"? Well, in 2003, 14 members of Feygelah, Montreal's newest Jewish organization for gays, marched in a parade. One young man held up a large sign which read:

"I HAD TO COME OUT OF THE CLOSET. MY MOTHER NEEDED THE SPACE."

Matthew Gore founded Feygelah in response to a gap in services for the Jewish gay since its predecessor, Yachdav, disbanded. According to Canadian Jewish News, Sept. 6, 2003, "Gore deliberately adopted the controversial name for the group, a Yiddish term some Jews use disparagingly--feygelah literally means "little bird"--to emphasize that there should not be any stigma attached to being gay."

Gore continued, "It's similar to using the word 'queer.' That was once a put-down, but now it's now a term of pride. I wanted it to be a public word."

The discussion then leads into the movie, "Oy Vey, My Son is Gay," starring Lainie Kazan, John Lloyd Young, and Saul Rubinek.

This is the story of the Hirsch's, a Jewish family who resides in the North Shore of Long Island. Every "fraytik" (Friday) "ovnt" (evening) Shirley Hirsch invites another "perfekt" (perfect) girl for Shabbat dinner. She hopes that her "zun" (son), Nelson, will marry a nice Jewish "madela.'

When Shirley and Martin once again set him up on a date, Nelson says that he is already seeing "emetser" (someone). They're thrilled and look forward to meeting the lucky lady.

Shirley stops by Nelson's "dire" (apartment), unannounced, and is greeted by Angelo Ferrar, Nelson's live-in boyfriend. In order not to divulge Nelson's secret life, Angelo introduces himself as his decorator. Shirley also meets the gorgeous Sybil, Nelson's neighbor and Playpen magazine centerfold. Shirley believes that Sybil, is Nelson's "misteryez" (mysterious) girlfriend.

Mom is concerned that Sybil isn't Jewish, but is accepting. If her son is happy, that's all that matters. She looks forward to having the whole "mishpokhe" (family) meet Sybil at an upcoming wedding.

Nelson attempts to tell his mother that he is gay, but she's too busy with her own life to listen to her son. Nelson agrees to take Angelo to his cousin's wedding, instead of Sybil. Halfway through "di tseremonye" Nelson breaks the "nayes" (news) to his "tate-mame" (parents) that he's gay. They are confused and distraught and blame one another for Nelson's sexuality.

As the parents "gerangl" (struggle) to accept this, they meet with a psychiatrist and talk with members of the gay community. Martin goes to a gay bar in an attempt to understand his son. Martin even goes as far as to try to get Sybil to sleep with Nelson in an attempt to make him straight.

Shirley and Martin have dinner with Angelo's parents, Teresa and Carmine Ferraro, in order to understand their son's lifestyle.

Both mothers--Shirley and Teresa--have "mitgefil" (sympathy) for one another. Martin and Carmine, accuse each others son for being the cause of their own son's homosexuality.

Both families continue to try to hide the fact that their sons are gay from their family and friends. Shirley and Martin realize that all bets are off when their son and his partner attempt to adopt a child, and make national headlines in the process.

What ensues is a family dealing with acceptance. The end message: No matter who you care to be with, Love is love. Period!

On Sept. 27, 2007, Rabbi Eliott N. Perlstein, spiritual leader of Ohev Shalom of Bucks County, gave a "vunderlekh" sermon on heterosexuality and homosexuality. He said,

"I believe Judaism should wish the same for a same sex relationship that we want for a heterosexual relationship - that it be loving, long term, exclusive, and committed. It should, in fact, involve a public Jewish ceremony so that the union is recognized by the family and community and will lead to a functioning Jewish family. I therefore am in favor of rabbinic officiation at a sacred union between two Jewish gay individuals committed to spending their lives together and creating a Jewish home. If am ever called on to officiate at such a union of a young person who stood on this Bimah as a Bar or Bat Mizvah or was my student in my Confirmation Class and they have chosen to share their life with another Jewish individual of the same sex, I will joyfully stand with them at sacred ceremony. It may feel somewhat strange, I confess but I believe it will be the right thing to do and it will feel more right than strange."

Rabbi Perlstein continued, "I don't believe anything Judaism will do or any religion will say will change anyone's sexual orientation. One doesn't choose one's sexual orientation, one discovers it and once discovered it is virtually impossible to change it. We can make people feel rejected, unwanted and alienated or we can be open and welcoming and make people feel accepted, valued and embraced. I choose to open my arms rather than turn my back."
__________________
Marjorie Wolfe invites her "snowbird" friends in Florida to visit her when she speaks at libraries in Boca Raton, Delray Beach, Boynton Beach, Greenacres, Lake Worth, Highland Beach, and Palm Beach Gardens.