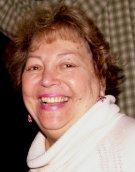 The world of high finance has been brought low by the Madoff "skandal" (scandal). Shown below is a Yiddish guide to the man who has been referred to as "the Jewish T-Bill."

ANTI-SEMITIC POSTS
Abraham H. Foxman (Palm Beach Post, 2/6/09) says,
"Jews are always a convenient scapegoat in times of crisis, but the Madoff scandal and the fact that so many of the defrauded investors were Jewish created a perfect storm for anti-Semites. Popular news sites in New York and Florida--the two epicenters of the Madoff story--carried many anti-Semitic posts."

"BEIN MEKHILE" (to apologize)
Madoff gave a public apology via letters he left in his lobby for fellow tenants who suffered through the media circus outside his residence in New York City. Preparing for jail, Madoff admitted his guilt for the first time in public, and apologized to his victims, dozens of whom were squeezed into the courtroom benches behind him.

BIALYSTOCK, MAX
Allan Sloan (Fortune Magazine, 1/19/09) wrote that Bernie Madoff bears a startling resemblance to Zero Mostel's flick, The Producers.
"What do the real-life Madoff and Mostel's fictional Max Bialystock have in common? They used the same principles to pull off a big-time financial fraud. These are: If you're going to steal, steal big. If you're going to cook the books, make up numbers of your own--don't try to doctor the real ones. And, finally, if you're going to fleece people, turn down enough potential investors so that those whose money you take feel so honored that they don't do basic homework to find out about you."

"BUPKES" (beans)
New York Magazine (March 9-16, 2009) published the song lyrics to
"You're a Mean One, Bernie the Grinch":
...
You're a foul one, Bernie the Grinch,
You say the dog at your "bupkes" records,
You have all the tender sincerity of a typical "filching" Wall Street "Schnorer,"
Bernie the Grinch,
Given the choice between the two of you, I'd sooner drink East River bottled water.

CELEBRITIES
Zsa Zsa Gabor, Kevin Bacon, Kyra Sedgwick, Steven Spielberg, Elie Wiesel, and Eric Roth have all lost money through investments made with Madoff.

CHAMELEONS
Gregg D. McCrary said, "People like him [Madoff] become sort of like chameleons. They are very good at impression management. They manage the impression you receive of them. They know what people want, and they give it to them."

"CHUTZPAH"/"KHUTSPE"
Bruce Golding and Dan Mangan began an article with two words: "What Chutzpah." They were referring to the fact that Bernie Madoff secretly mailed more than $1 million worth of "tsirung" (jewelry), valuables, and Hanukkah gifts to relatives and friends

COVER "FOTOGRAFYE" (cover photograph)
The New York Post featured a front-page cover photo of Mr. Madoff with the headline, "The Most Hated Man in N. Y."

"DIRE" (apartment)
The headlines read: "Madoff seeks penthouse, $62 million." Madoff and his wife claim they are entitled to keep a $7 million Manhattan penthouse and an additional $62 million in assets.

DOLL
Now available: the "Smash-Me Bernie," a $99.95 Madoff look-alike doll that wears a devil-red suit and carries a pitchfork. It comes with its own hammer--so you can pulverize it.

"ELF" (11)
Madoff pled guilty to 11 counts of fraud, perjury ("shvindl"), and money laundering.

"FARFELN" (to fail, miss)
FINRA failed to detect the Ponzi scheme conducted by Madoff, even though the agency did not have jurisdiction over Madoff's investment advisory business, where the fraud supposedly occurred.

FREE ON BAIL
A magistrate ruled that Madoff could remain free on $10 million bail (1/14/09) despite government efforts to have him jailed. The fact that Madoff has been able to spend his days in his upper East Side luxury apartment rather than jail has stirred up outrage among investors.

"GANEF"/"GANEV" (thief)
The only act of vengeance taken locally (FL) against Madoff was a prank. Thieves made off with a $10,000 copper sculpture--it depicted two lifeguards--from his home, only to drop it off near the Palm Beach Country Club A note was attached:
"Return stolen property to rightful owners."

"GETROYEN" (to trust)
Rabbi Burton L. Visotzky, a professor at the Jewish Theological Seminary, says, "The fact that he [Madoff] stole from Jewish charities puts him in a special circle of hell. He really undermined the fabric of the Jewish community, because it's built on trust."

"KARIKATUR PAS" (cartoon strip)
MADOFF BEHIND BARS...DAY ONE A Handelsman cartoon shows Madoff and his cellmate. Cellmate says: "..Lemme get this straight--I give you one cigarette and next week you guarantee me ten?"

"KLUB" (club/society)
Bernie joined the Palm Beach Country Club, the Jewish club, paying the $300,000 entry fee and assuring the officers of his solid philanthropic reputation, a club requirement. At the "klub," he wasn't much of a presence. "He was always by himself primarily with his wife or his brother," said one investor.

"LIPNSHTIFT BINYIN" (Lipstick Building)
Madoff operated his business on the 17th floor of the Lipstick Building in Manhattan.

"LUFT" (air)
Roger Lowenstein wrote in New York magazine, "In a Ponzi scheme, there is no G.E. [General Electric] or Google underneath the pyramid: only air. Outgoing investors are paid from the money put up by new ones. And the game for Madoff ended, as Ponzi schemes always do, when he ran out of suckers."

"MISHPOKHE" (family)
Daphne Merkin (New York Times, "If Looks Could Steal"), wrote, "What Mr. Madoff brought to the table, I think was a sense of mishpocha, of being part of an extended family, but one you carefully chose rather than being arbitrarily born into."

PANEL
YIVO Institute for Jewish Research on W. 69th Street, NYC, held a sold-out panel titled, "Madoff - A Jewish Reckoning."

"PLAN" for Madoff's Palm Beach Home Frank Cerabino (Palm Beach Post, 3/18/09), has a "plan" for the Madoff home. (Mrs. Madoff could never live in the multimillion-dollar home and face so many people who were ripped off by her husband.) Cerabino suggests that Mrs. Madoff hand over the keys and disappear into the deep dark night. He then proposes that the Palm Beach house be maintained as a TIME-SHARE, available to all of Madoff's victims and their heirs. They would be entitled to time based on the amount of money they lost. Victims would be free to transfer their time-share days to other victims, helping to build a network of support and commiseration among them.

PONZI SCHEME
(see "LUFT")

"PRETENDIRN" (to pretend)
Instead of openly courting investors, Madoff pretended to fend them off. Madoff made it seem impossibly "shver" (difficult) to invest with him.

QUOTE
Elie Wiesel said, "I don't think any enemy has done so much harm to the Jewish community in America as he [Madoff] has."

"RIKHTER" (judge)
Judge Ronald Ellis was responsible for the decision to send Madoff back to his penthouse instead of the jailhouse. Joanna Molloy (Daily News columnist) said,
"Fifth-graders have gotten worse timeouts."

SERIAL KILLER
According to Gregg O McCrary, it's not to far-fetched to compare Madoff to serial killers. "With serial killers, they have control over the life and death of people. They're playing God. That's the grandiosity coming through. The sense of being superior. Madoff is getting the same thing. He's playing financial God, ruining these people and taking the money."

"SHTROF" (punishment)
Elie Wiesel, Holocast survivor, when asked what punishment he would like to see for Mr. Madoff, said,
"I would like him to be in a solitary cell with only a screen and on that for at least 5 years of his life, every day and every night, there should be pictures of his victims, one after the other, all the time a voice saying, 'Look what you have done to this old lady, look what you have done to that child, look what you have done' nothing else."

STEIN, BEN
("Everybody's Business, New York Times, 12/28/08) wrote, "...(I) looked up Bernard Madoff online. Nothing I saw was even a bit convincing that he had made a breakthrough in financial theory. Besides, this large financial firm was going to charge me roughly 2 percent to put my money with Madoff's firm. I could invest my few shekels with Warren Buffet for no management fees at all: I never heard of an entity that could make money in all kinds of markets consistently, year in and year out...Even Mr. Buffet says repeatedly that he will have losing years and losing stretches of years."

'TSIGAR" (cigar)
Madoff smokes a cigar; his favorite, a Davidoff.

"TURME TSOL" (prison number)
Madoff's prison number is 61727-054. A lottery spokeswoman says that the number combination 0-5-4 produced 501 winning tickets on the Sunday after Madoff's guilty plea.

"VATRONES" (generosity)
Madoff posed as a man beleaguered by his own generosity, who took on new clients as a favor to friends.

"VERREN A TEL" (to be ruined)
Money Magazine, Feb. 2009, wrote,
"Give Bernard Madoff credit for quite an accomplishment: In a year when the S & P plummeted almost 40%, he managed to make investing even scarier."

"TSURIKTSIEN" (withdraw, to take back)
On Dec. 10, 2008, the day before Madoff was arrested, his wife, Ruth, withdrew $10 million from a brokerage firm partly owned by her husband. (It was her second withdrawal in less than 3 weeks, the first one, on Nov. 25, was for $5.5 million.

YESHIVA "UNIVERSITET"
Mr. Madoff was a generous philanthropist to Yeshiva Univ. YU awarded Madoff an honorary degree in 2001 and its trustees elected him treasurer the next year.

ZAMANSKY, JACOB
Securities attorney, Zamansky, said (Money Magazine, Feb. 2009),
"If you're not sure what you're invested in, Madoff's case tells us it's best to pull out."

"ZEYDE-BOBE" (grandparents)
Madoff's grandparents had made their lives on the Lower East Side. Madoff said,
"I fought my way out of there. I had to scrape and battle and work really hard."

ZIN (sons)
Madoff's two sons both worked for him. Andy is 42; Mark, 44.

__________
Marjorie Gottlieb Wolfe has one Yiddish word to describe Bernie Madoff: a "gonif."