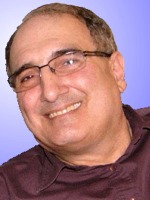 After regular public school hours, like most young Jewish boys,  I attended Hebrew school. I have wonderful and vivid memories of the holidays and festivals they used to teach us about, and many of the lessons were re-enforced by events that gave our community special meaning. As the old line goes; they tried to kill us, we won, let's eat.

Of course that is meant to be humorous, but as with most jokes, it is not far from the truth. Jews have an almost magical way of dealing with serious adversity.  We confront challenges with fortitude and strength and a touch of irony and humor to keep us in balance.

As a young bukher, my favorite celebration was that of Purim. This is when Queen Esther and her cousin Mordekhai manoeuvred their way into the King's heart and turned him against the evil Haman, who had vowed that Persia would rid itself of Jews. At the time, King Achesvarous was married to Queen Vashti and when Vashti died, Esther seduced the king into marrying her, thus making her Queen. Ultimately she revealed herself to her new husband as  a Jew, and convinced him to end Haman's policy to exterminate the Jewish people. Haman's three cornered hat was the inspiration for a delicious fruit filled pastry which the Jewish community still bakes as a traditional Purim treat. I used to think of eating a hamantashen as biting off Haman's head in retribution.

Today that historic area of the world is once again in upheaval, but this time it is the "people" who are courageously laying down their lives in hopes of securing a fair and democratic government.  We can only hope for a rapid end of rule by oppressive despots. Many people have commented on how quickly this revolution is occurring, but when we think of the thousands of years the people have put up with one tyrant after another, speed is hardly the issue.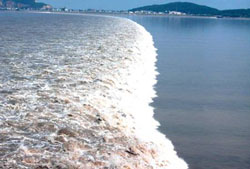 Now our friends, the Japanese people, are suffering a massive tragedy not from a despot; but from Mother Nature herself. Arnold and I feel personally touched by this situation as one of our dearest personal friends was born near the epicentre of the quake. She and her parents moved to Canada when she was a preschooler. Several years ago her parents moved back home to Japan while she remained in Montreal where she is the news anchor for the Canadian Television Network. Even with all the communication resources available to her, she was unable to contact her aged parents until very late Friday night. Thank G-D they are both safe and sound, but certainly very rattled by this unexpected devastation around them.

Please remember those innocent victims of nature's inexplicable activities and say a special prayer for them, and all the other heroes in our world today.

Once again, thank you for your calls, cards, emails and cash donations during my ongoing recovery. Arnold and I are deeply grateful to everyone in our Megillah Family.

Have a happy Purim and be sure to enjoy several bites off Haman's head.

Much love,
Michael