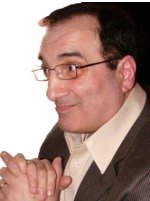 Shalom My Gantseh Megillah Family and Friends,
The pain is palpable. I feel it, and hear it, from almost everyone in my address book. This economic recession, which is beginning to have the feel of a depression, has enveloped the world. It is affecting everything in our everyday lives, and even those of us who are not seriously harmed by this situation, are connected to those who are.
Many of our friends, and family, have lost their jobs, their health insurance coverage, their savings, and their retirement funds. Some have even lost their foremost sense of security; their homes. People who last year were generously donating to charitable agencies, and food banks, are this year, lining up for assistance. For a recession, this is mighty depressing.
I have heard many of my fellow Jews shouldering some of the guilt resulting from the illicit, and despicable, activities of Bernie Madoff. He of the multi-billion dollar rip-off scandal. This man single-handedly created many of the above mentioned problems for thousands of innocent trusting investors, some of them from within his own family. But we, as Jews, bear no responsibility, as a group, for any of this manís disgusting crimes. By accepting this kind of collective association with Madoff, we are feeding into the same stereotype we have fought against for generations.
Jews have always been at the forefront of what is good for humankind. We are heavily involved with scientific efforts to prevent, and cure, devastating diseases. Jewish philanthropies, and charitable groups, have helped millions of people around the world, no matter what their religion, or nationality, at times of horrific need. Even though we have come close to elimination several times, at the hands of our enemies; our better nature, and inner generosity, always shines through when it comes to helping others, and honouring our belief in tikkun olum.
Now is the time for all of us to look around, and see who, even in some small way, we might be able to help. Not out of guilt by irrational association, but by our natural, and historic, desire to always look for ways to take the little we may have, and make it work for the betterment of all.
I am happy to report that a new feature is available on all of our columnistís pages. You are now invited to add your comments at the bottom of each columnistís Web page. Many of our Megillah family members have been asking for a way to express their feelings while they are still fresh on their mind. This feature makes it possible. Naturally, this new capability means nothing if you, our readers, do not take advantage of it. So please, express your thoughts, ideas, criticisms, or other comments, so we can better understand your thinking.
Donít forget to check-out our new calendar page. On it you will find important, and significant, dates of interest for the given month, with brief explanations of the events.
We have also added links to Being Jewish magazine, so our online readers can have a look at our new print publication. The back issues are in .PDF format (Acrobat reader,) so it may take a few moments to load on your computer screen. We think it will be worth the wait for you to see our new baby. We invite any comments you may have on the last two issues, which were published for this past Rosh Hashanah, and Chanukah. The Peysakh issue is currently being prepared for the printer.
In closing, I would like to thank all of our Megillah family who have sent me cards, letters, and notes of encouragement, support, and prayer concerning my current medical situation. Your sincere interest, and kindness, means the world to me. I am doing my very best, along with the constant support of my husband, Arnold, to bear up under these trying times. I will continue to maintain a positive, and hopeful, attitude towards the ultimate outcome, and resolution, of this condition. I will, of course, keep yíall posted of any, and all, progress.
Much love to all of you,
Michael