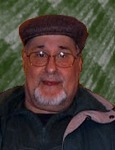 The flight from Puerto Rico to Miami lasted two and a half hours. When we arrived at the baggage area we were greeted by the cruise line representative.
"I'll arrange for your baggage to arrive on board the cruise ship", she said.
She welcomed us with a festive spirit, and her youthfulness, friendly attitude, and her big smile set the mood for our vacation. She arranged transportation that drove us to the dock where our friends Jerry and Evelyn patiently waited next to the Sovereign of the Seas, a stately, majestic looking vessel towering high above us. We schlepped up the gangway and Jerry stated,
"We're ready for a fun time- it's a floating resort; there's nothing like a cruise vacation".
As I stood there leaning on my crutch (my foot was in a cast), I was ready for fun.
"Don't order any alcoholic beverages from the bar, that's how they get you", Jerry remarked. "One guy on our last cruise spent more on liquor than the cost of the cruise".
Hmm, I guess he was bathing in it, I thought.
"Yup, they'll get you on the photographs too. They photograph you doing everything."
"Everything"? I asked.
"Well almost everything" was his reply. "We'll buy our excursions in advance before they're sold out. Let's take a glass bottom boat tour and we can go shopping in the Bahamas. On Coco Cay we'll go snorkeling and in Key West we'll see Hemmingway's house. "
Jerry continued to plan our voyage aloud....
"I think we should get an early seating for breakfast and late seating for dinner. Wait till you see the ice statue and mega buffet at midnight. Mel, there's entertainment every night. Evelyn and I are going to sign up for a massage, are you guys?"
I thought oy, I, Mr. Gimpy, am lucky if I make it to the room, and Jerry has me running all over the ship. I'm exhausted before we start, and my friends are functioning like two energizer battery rabbits.
We took the glitzy elevator to the 10th floor, and soon found our stateroom; a Jr. Suite with a balcony. There was a knock on our door; it was our steward welcoming us aboard.
Arlene turned toward me and stared,
"I think I'm getting sea sick", she said.
Surprised, I asked,
"Did you say sea sick? We're still at the dock, you can't be sea sick."
"I'm going to the head, I'll be out shortly."
Upon her return I commented on her beautiful shade of green as I handed her the Bonine.
"You'll soon feel better dear", I remarked.
I removed my shoe and decided I'd get parallel and rest up from the flight when I heard an announcement about mustard.
"Arlene, what was just said about the mustard, we have to pick up mustard on the upper deck?"
Her quick reply was:
"Muster, not mustard".
A knock on the door; Jerry and Evelyn were there to guide us to the muster area. I was told this is the area we're assigned to in an emergency, and we're going thru what would be a fire drill if we were on land. Once on the top deck we all huddled together as attendance was taken.
I turned to Jerry and said,
"Jerry, the people that built this ship built the Titanic, so we have nothing to fear".
I immediately followed with the story of a mechanical engineer that became stranded on an island after the cruise ship he was on sank. Three years later he was found, and the people that found him were in awe. He had built a beautiful home, and had made beautiful hand crafted furniture, installed a toilet, and shower, and even had running water. The plantings were awesome, and so was the landscaping. Everyone was amazed. At the rear of the house were 2 buildings.
"What do you do in those buildings?", they asked.
"The building to the right is the Synagogue I attend, and the one to the left is the one I used to attend."
Be Prepared
Our friends had given us specific instructions on dress, and told us to be sure to prepare for formal night. Arlene had me schlep three suitcases of clothing. I repeatedly said that we're not going to be gone for a month, only five days, and to keep it as simple as possible. When I entered my friends' cabin I noticed a small duffle bag on the floor.
"Wow, that's a large bag just for toothpaste, toothbrush, and make up."
"No Mel, that's all our clothing; we roll everything up."
Hmm, I'll have to remember that for next time.
Elvis
Jerry is a very shy guy, and is usually quiet around people he doesn't know. So when we were at the nightly show, I was surprised to see Jerry running to the stage to be an Elvis impersonator. Jerry weighing at close to 300 lbs., with a full face beard, looking more like Tevya from Fiddler on the Roof, was soon on stage gyrating, and lip syncing to Elvis singing "Hound Dog." Before he sang the chorus he removed his jacket and tie, and threw them down as in a mock striptease. At this point I started rolling on the floor and laughed uncontrollably. The wonderful part of watching Jerry on stage was that out of the six men who went up to the stage to participate in the Elvis contest; he won! The next day, people who were at the previous night's entertainment began calling Jerry "Elvis." As we went around the ship someone would invariably shout out," hey it's Elvis" and Jerry would take a bow or smile and wave. From a shy introverted guy to a full blown personality, and all it took was courage. Every so often in the middle of a conversation I'll call Jerry Elvis and he'll begin to sing "you ain't nothin but a hound dog," and this is fifteen years later. I have great friends!!!
Snorkeling
"Have you ever snorkeled, Mel?"
"No, I haven't Jerry."
"Well, you can watch us. It's wonderful; we can see the fish underwater."
I couldn't do that with a cast on my foot, but Arlene and I did go ashore to see what people were doing. To our amazement the beach was totally covered with people. There was not one space empty to sit, or stand, and hundreds of people were floating on their stomachs next to each other with snorkel equipment rising above their heads. I laughed as I said to Arlene:
"It's like a science fiction movie - The Return of the Snorkelers. Do you think they're all staring at each others' feet thinking that they're looking at an exotic type of fish? Why that's a four toe kootchy koo, and there goes a five toe stomper, a bunionated hammer toe, and a Planter fasciitis- all very exotic."
We quickly returned to our ship.
The Massage
Arlene and I went for our massages, and concluded that we had really been in an infomercial where the masseuse explained each cream, and its positive effects on our skin, first applying, and then offering it for sale. I met with Arlene in the cabin. She carried a bag full of creams, and for the last fifteen years those creams have been sitting on the same shelf in our bathroom, unopened!!
The Ultimate Holiday Vacation
With people going on cruises, and wanting to see as many cities as possible, in as short a time as possible, I am now hosting the Ultimate Air Vacation package…this is what you'll receive:
21 cities in 6 days….Yes, you read that correctly.
You'll be flown on a chartered flight to England. Once our tour arrives at Heathrow airport we'll be directed to a private TV seating area. We'll all be served savory fish and chips for lunch, with tea and scones. While we are eating, you will be able to watch the highlights of the United Kingdom DVD narrated by an Arthur Treacher look alike. You'll visit London, Buckingham Palace, The London Museum, and also Stonehenge, Shakespeare's home, and Bath. You will see world renowned English bone china being manufactured. The DVD tour lasts a total of one hour and fifteen minutes. At the completion you will be presented with a pouch of soil from Bath, as a souvenir. We'll then visit the souvenir center where you may purchase gifts, and a copy of your DVD tour.
Next stop Paris France..
We then board the plane, and in less than an hour you will be in France, where you'll be greeted by a Frenchman that does not understand English. In your reserved seating area, at the airport, you will be able to sample French delicacies – escargot, French fries, a turkey croissant, and on the screen you'll see the Eiffel tower, the Louvre, etc. As an added bonus you'll learn a few French phrases like "Où sont les toilettes?" (Where are the toilets)
Of course you will have 15 minutes to purchase your souvenirs, which will be given to you upon your return to the U.S.A. Next stop Italy.
For cost, and a complete list of cities, email me at iwantoseeitbeforeimdead@sukr.com

Shalom,
Mel (the fat guy)