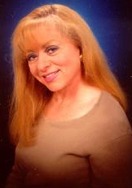 Tzimmes (Meat)

For Murray

A very nice gentleman asked me for this recipe. His wife of over 50 years is gone now. Over time, I have been grateful that he has honored me by asking that I help recreate his memories. When Murray first wrote to me, he was 87 years old, and a new widower, who wanted to be able to make Kasha.

He mastered that process. As of this writing, he is 89 and his culinary courage is boundless. I must admit that I was a bit reluctant to write this recipe for him. However, he wanted to be able to make it for his son, and tell about how his Bubbe had done it. Who could resist that?

Please do follow my directions. A good Tzimmes is a fatty dish. Quite often, people try to lighten traditional recipes and are disappointed with the result. The only way that this will be enjoyable is if you realize one meal will not destroy your whole diet or cholesterol count. Have a good time eating it, and go back to your usual things the next day. There is no point to trying an anaemic version of this. It would not evoke the same happy recollections and pleasures as the original.

Murray, here's to your memories. May this offering bring back thoughts of happy years past to all of you.

Ingredients

5 pounds Beef Short Ribs or Flanken
4 large Onions, sliced
1 pound whole baby Carrots
1 pound pitted Prunes
2 Yams, cut in 2 inch pieces
4 Bay Leaves
2 tablespoons Worcestershire sauce
2 tablespoons Pareve powdered Beef flavored Soup Base
2 cups Red Wine, mixed with 2 cups Water

Method

Preheat the oven to 400 degrees. Place Short Ribs in a large Dutch oven pan and bake for 1 hour. Remove the pan from the oven, and place plate until needed.

Over medium heat, cook the onions, stirring occasionally until thoroughly browned but not burnt. Mix in the other ingredients and the Wine/Water mixture. Bury the Short Ribs in the pan amidst the mixture.

Bring to a boil, then cover tightly (This needs to be tightly sealed) and place in the oven at 325 degrees for 2 1/2 hours. Serve. This dish can be left in the oven overnight at 275 degrees to serve as a Shabbas lunch. If you are going to do that, increase the Water to 4 cups.